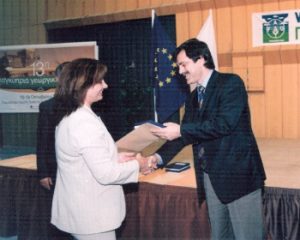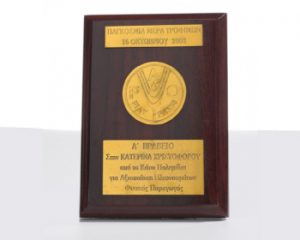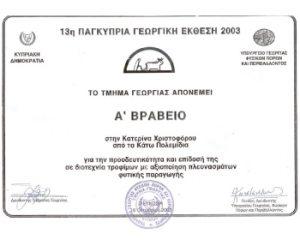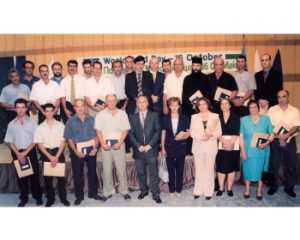 2003 – First Award by the Ministry of Agriculture
Katerina Sweets is given the A' Prize from the Ministry of Agriculture, Natural Resources and Environment for the company's innovations that utilize excess natural resources.
2010 – TuV Cyprus HACCP
Katerina Sweets was given an award of honour from TuV CYPRUS (member of the TuV NORD Group) for being one of the first companies in Cyprus to successfully implement for six years the management system HACCP (now ISO22000).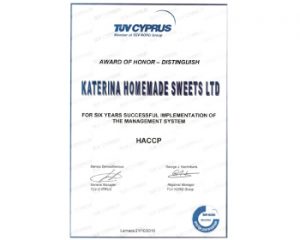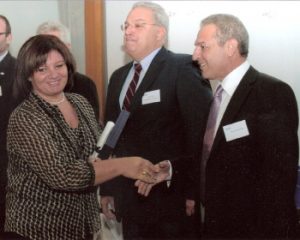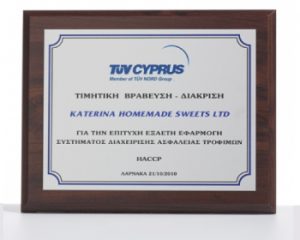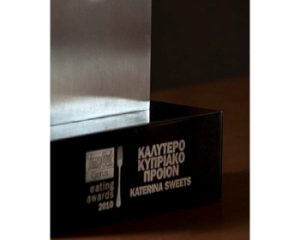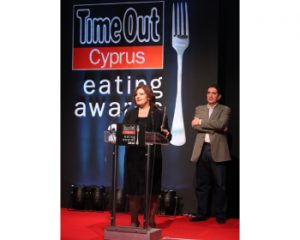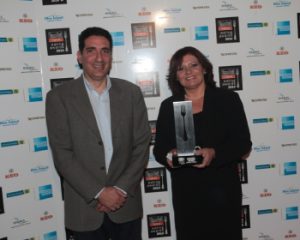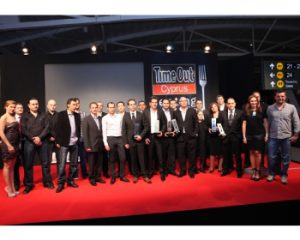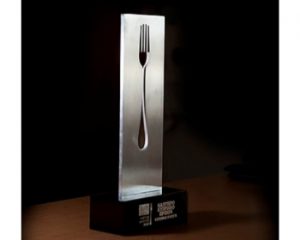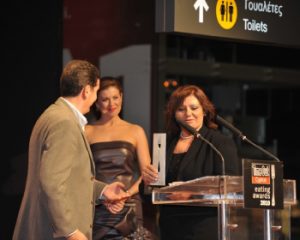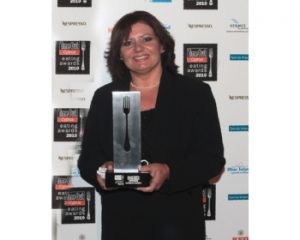 2010 – Best Cypriot Product – TimeOut Eating Awards
Katerina's Sweets are awarded BEST CYPRIOT PRODUCT at the TimeOutEating Awards 2010.
2011 – European Business Awards
The European Business Awards is an independent awards programme, sponsored by HSBC, dedicated to raising the visibility and progress of companies who excel in delivering innovation twinned with successful commercial results whilst acting responsibly and positively affecting the social environment they operate in.
In 2011 Katerina Cyprus Sweets was selected as the Country Representative of Cyprus. Katerina Sweets was the only company based in Cyprus to make it to the final stage of the awards process.
At the awards ceremony, the company was awarded the prestigious Ruban d' Honneur, naming it one of the 110 best companies in Europe.
The awards ceremony was held in Barcelona, Spain with the attendance of key political and business figures of Europe.
Following this, a press conference was held at the factory's premises with the Minister of Commerce, Mrs Praxoula Antoniadou and the First Lady Mrs. Andre Anastasiade (amongst others) congratulating Mrs Katerina for her award that promotes not only our traditional products but also the whole island of Cyprus in general.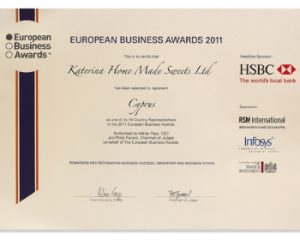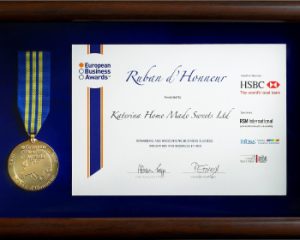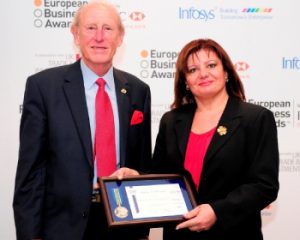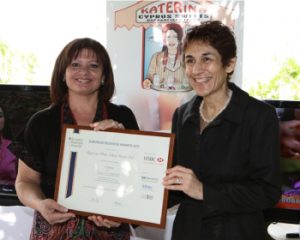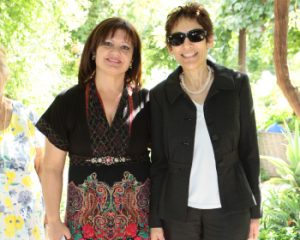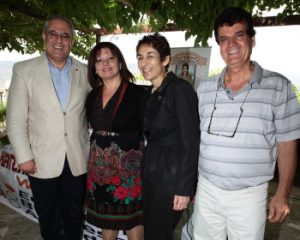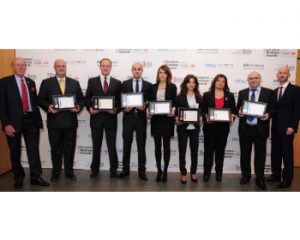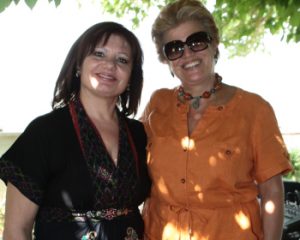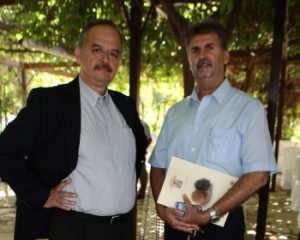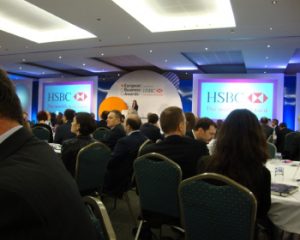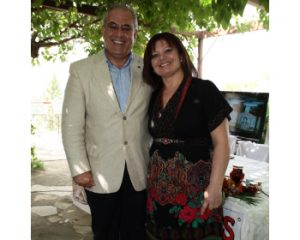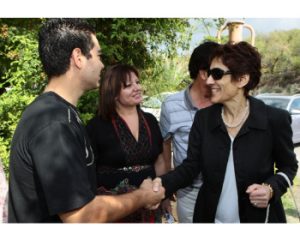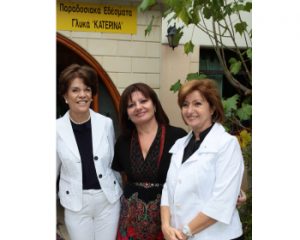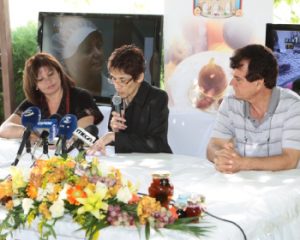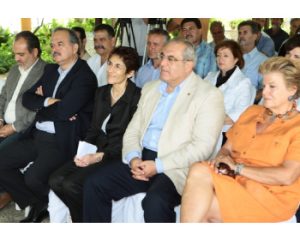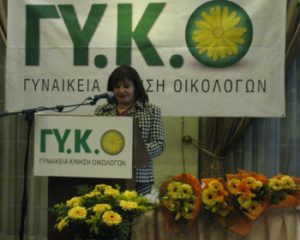 2012 – Women Ecologists Movement
Mrs Katerina is awarded by the Women Ecologists Movement in the category "Women Entrepreneurship and Green Development"
2012 – Cyprus Business Woman of the Year
Cyprus Business Woman of the Year Awards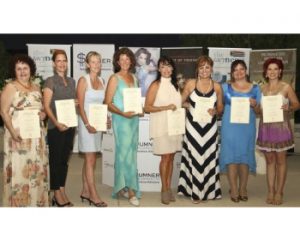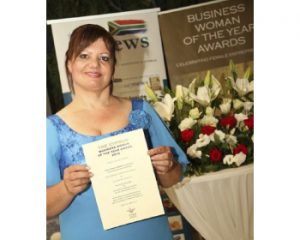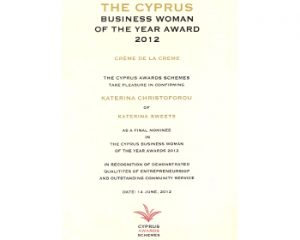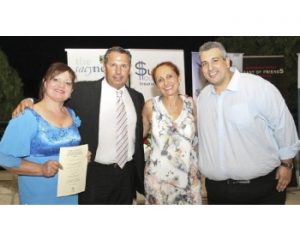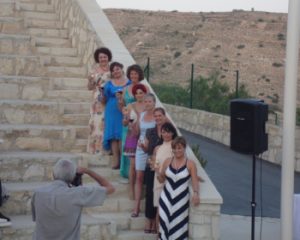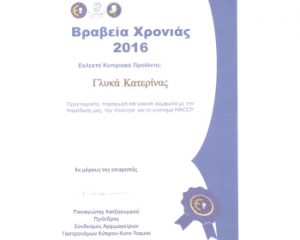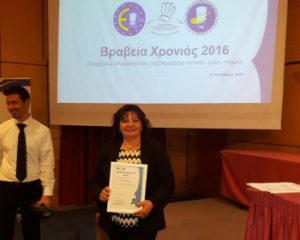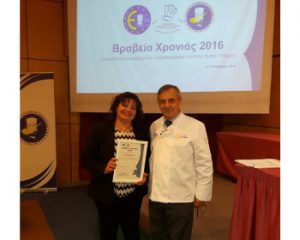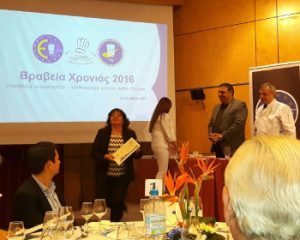 2016 – EURO-Toques Cyprus
The company is awarded by Euro-Toques, the official gastronomic organization of the European Union, for its efforts to maintain quality and preserve tradition while following the guidelines of HACCP.